The Teacher Residency Experience
The RTR Teacher Residency program prepares teachers for high-needs school settings in 16 partner school districts across the state of Virginia. Pre-service teachers (called residents) spend the entire school year working alongside a mentor teacher, gradually taking on more teaching responsibility. In exchange for RTR paying for the VCU academic degree, residents agree to teach for three years in a high-needs school after graduation from the program.
We have prepared more than 300 teachers for high-needs schools over the 12 years of our program. Many of our program graduates have gone on to become school and district leaders, have received teaching awards and accolades, and have returned to RTR to serve as a mentor.
Programs of Study
RTR offers various pathways, each of which is associated with a VCU School of Education academic program. Through our program, you can become
An elementary teacher through the Elementary Graduate Certificate Pathway or the Bachelor of Science in Elementary Education Pathway
A special education teacher through the Special Education Master of Education Pathway or the Special Education Graduate Certificate Pathway
A secondary English teacher through the Secondary English Master of Teaching Pathway
A secondary math teacher through the Secondary Math Master of Teaching Pathway
A secondary science teacher through the Secondary Science Master of Teaching Pathway
A secondary social studies teacher through the Secondary Social Studies Master of Teaching Pathway
Take a look at our 'What do you want to teach?' page for more information.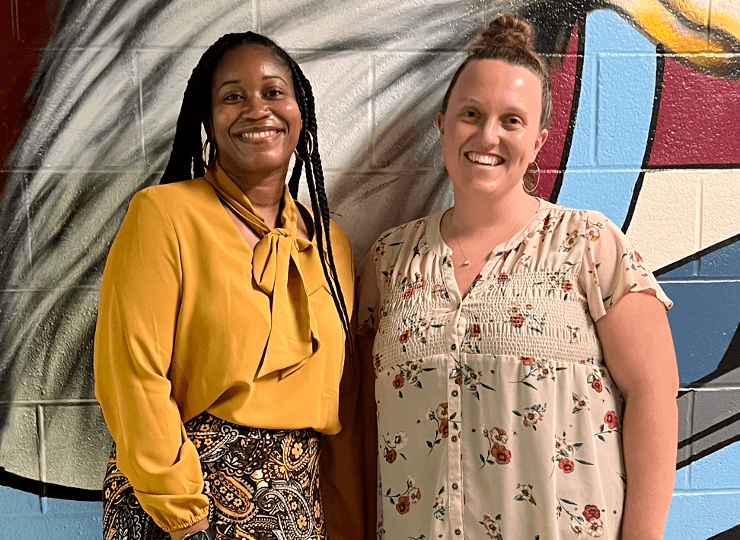 Continued Support
Throughout the residency year, residents are supported by a mentor teacher. Mentors are veteran classroom teachers who participate in ongoing professional development to strengthen their mentoring and coaching skills.
After the residency year, program graduates continue to receive support from career coaches for the first two years of their teaching career. The career coaches also receive ongoing professional development to ensure that they are able to provide program graduates with the support they need to have a successful start to a long-lasting teaching career.
Learn More About Becoming a Teacher
Are you interested in becoming a teacher?
Does RTR seem like it might be the right program for you?
Join us for an info session or schedule a one-on-one meeting to learn more.
Info Session
Take a look at our upcoming info sessions.
One-on-One
Schedule a one-on-one meeting with a member of our team.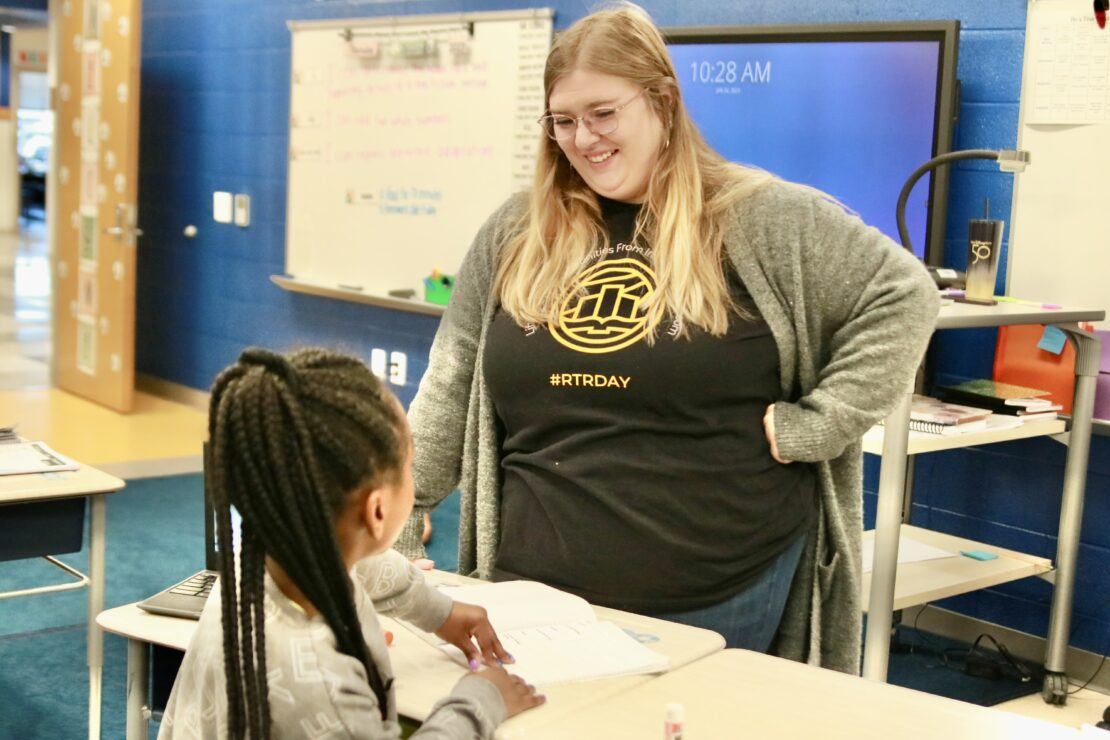 About the Admissions Process
The RTR admissions process involves an online application and an interview via Zoom. There are several components to the online application. Please review the steps and required materials before you begin your application and reach out to us if you have any questions.
Interested in Partnering with Us?
If you are interested in developing a partnership between your school district and RTR, we would love to meet with you!